Petersburg High School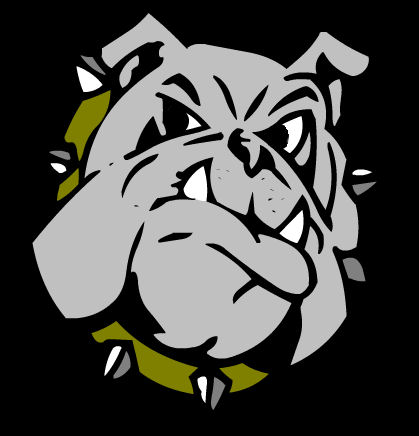 Rich Bedwell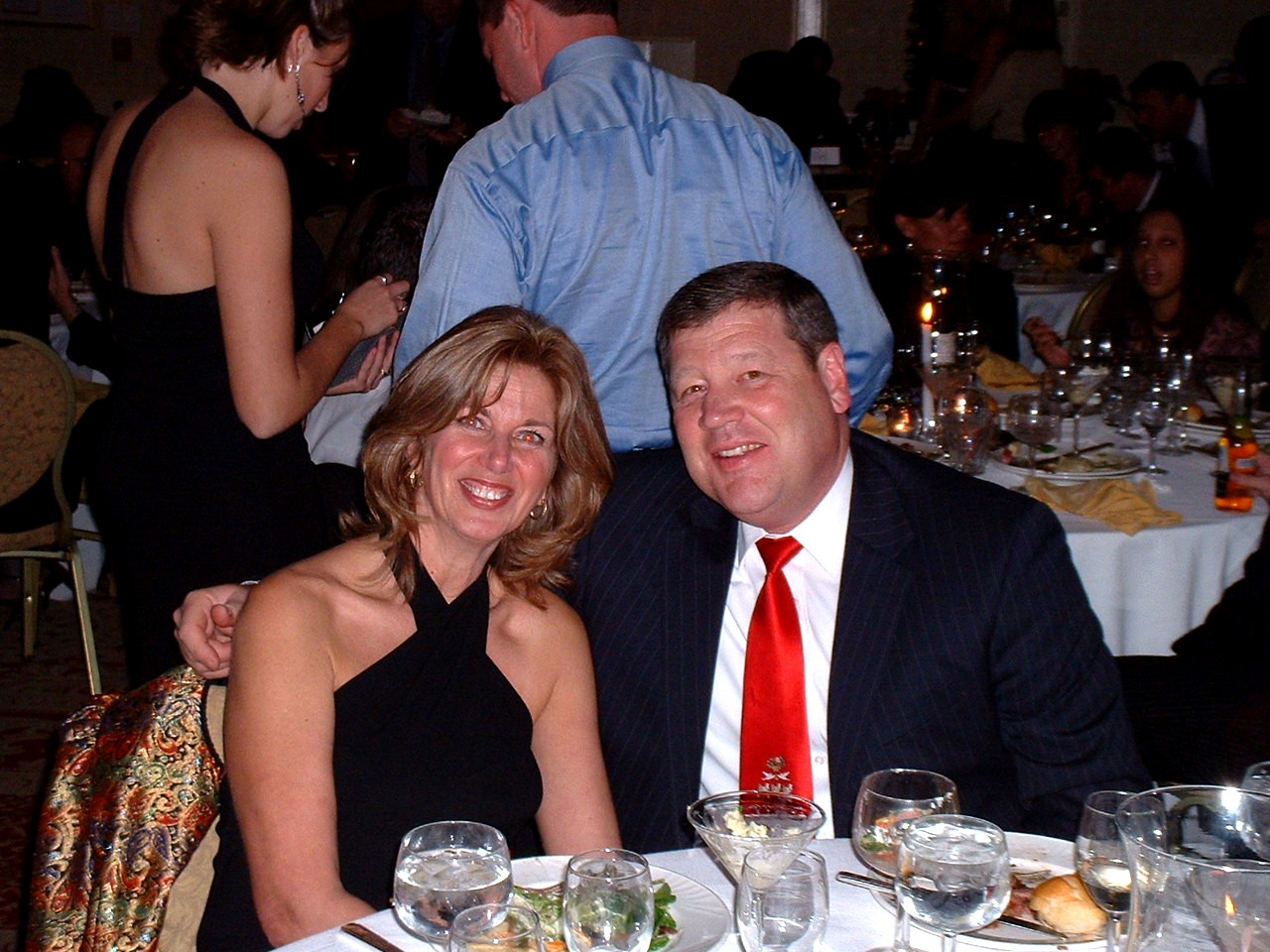 Rich and Chris Bedwell at company Christmas Ball, December 2004.
| | |
| --- | --- |
| Name | Rich Bedwell |
| Maiden Name | N/A |
| Spouse's Name | Christine |
| Spouse's Maiden Name | Mahan |
| Children | Richard, 29; Crystal, 27 (as of 5/9/06) |
| Current Home | Colorado Springs, CO |
| E-mail Address | |
| Graduating Class | 1970 |
WHAT I'VE BEEN DOING SINCE HIGH SCHOOL
After graduating from PHS in 1970, I attended Martin Junior College where I graduated in 1972 with an Associates of Arts degree. I then attended MTSU, where I met and fell in love with Chris; we were married in August of 1975. We each graduated from MTSU in the summer of 1975 with a Bachelor's of Science degree, but I continued at MTSU until December of that year to complete ROTC training for a commission in the U.S. Army. I entered active-duty Army in February 1976, initially attending the Air Defense Artillery Officer's Basic Course at Fort Bliss, Texas. During my military career, we spent almost one year at Fort Bliss; 7 1/2 year in Germany; 3 years at Fort Campbell, Kentucky; one year in school at Fort Leavenworth, Kansas; and roughly 8 years in the Washington DC area. I retired from the Army in September 1998 as a promotable Lieutenant Colonel and began working with Raytheon Corporation in the Washington DC area. I remained with Raytheon for 18 months and then went to work for my current company, SYColeman, in 1999. I joined this company as a project manager and have worked my way up our management chain to my current position as Vice President for Business Operations and Deputy General Manager for one of the company's business units, located in Colorado Springs, Colorado. Chris and I moved here in June 2005.
Our children survived the difficulties of being military brats (Chris and I had 11 long-distance moves in 22 1/2 years of military service; the kids were in seven (Richard) or eight (Crystal) different schools). Crystal is currently a Director for Investor Relations for a Defense Company in Tyson's Corner, Virginia (just outside DC). She is a graduate of Virginia Tech University and recently completed her MBA at Virginia Tech's Northern Virginia campus (go Hokies). Richard, a graduate of Tennessee Tech University, is currently an Army First Lieutenant serving in Germany. He returned there in late December 2005 after a one year tour in Iraq. He just completed an in-country move, so he will remain stationed in Germany until early 2008.
Chris and I hope to live in Colorado Springs for another 5-7 years and ultimately return to Tennessee for final retirement. We have plans to build a retirement house on a lot we bought on Tims Ford Lake in Moore County and hopefully renew some old high school and college friendships. If any of my PHS friends happen to pass through Colorado Spring, please let us know so we can plan to spend some time with you.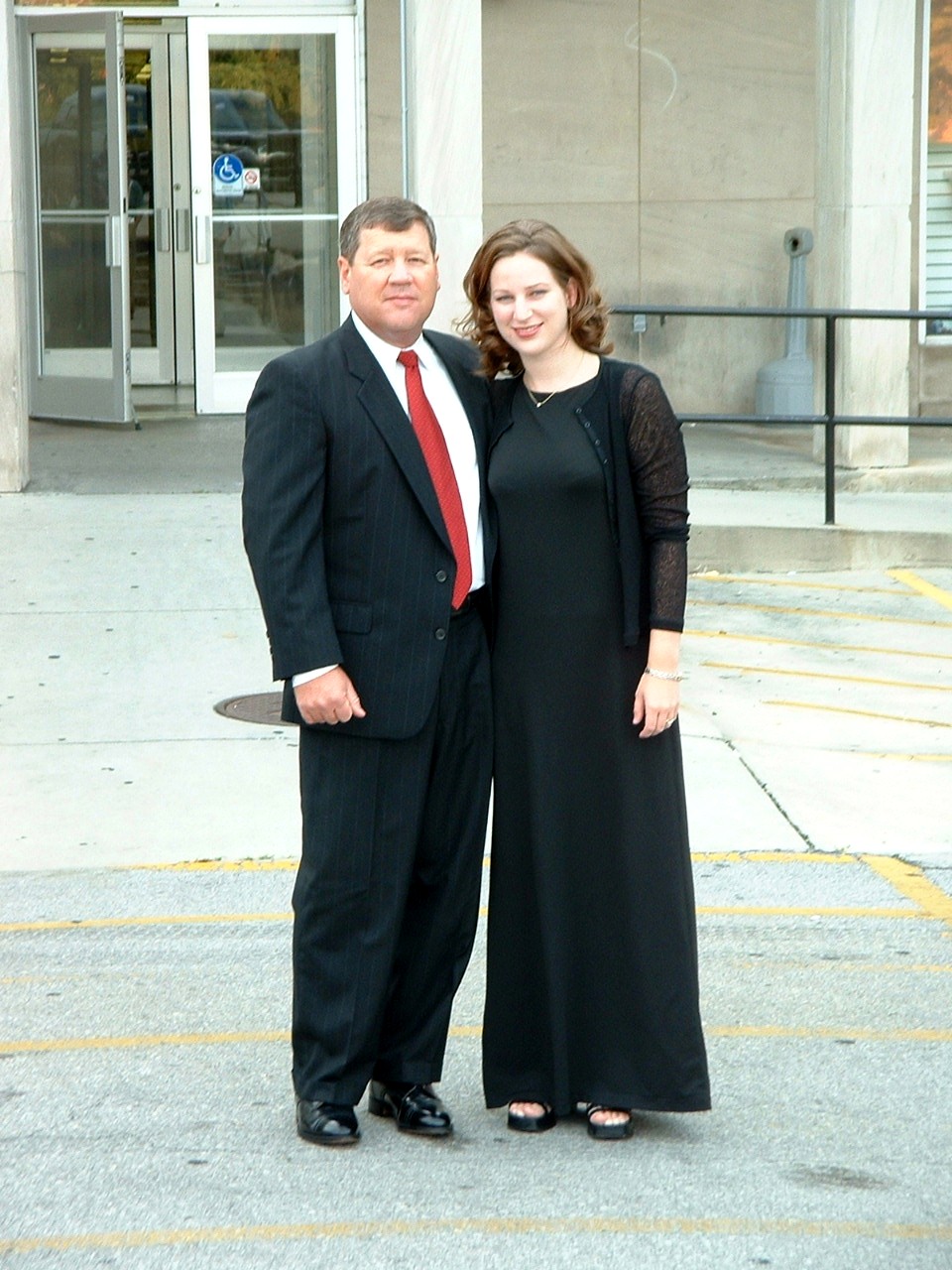 Rich & Crystal Bedwell at Richard's graduation, June 2003.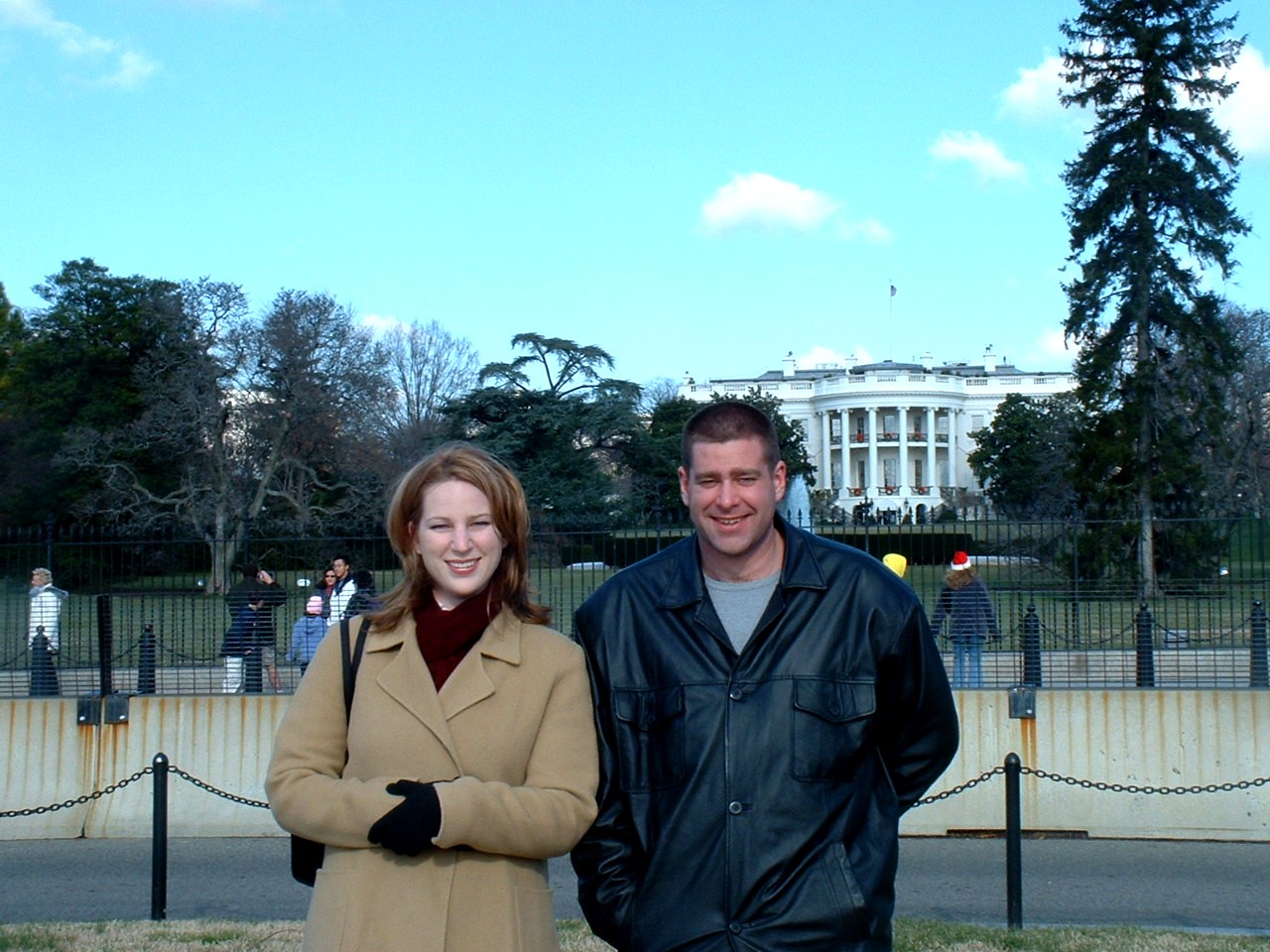 Richard & Crystal, the (big) kids on Christmas Day 2003.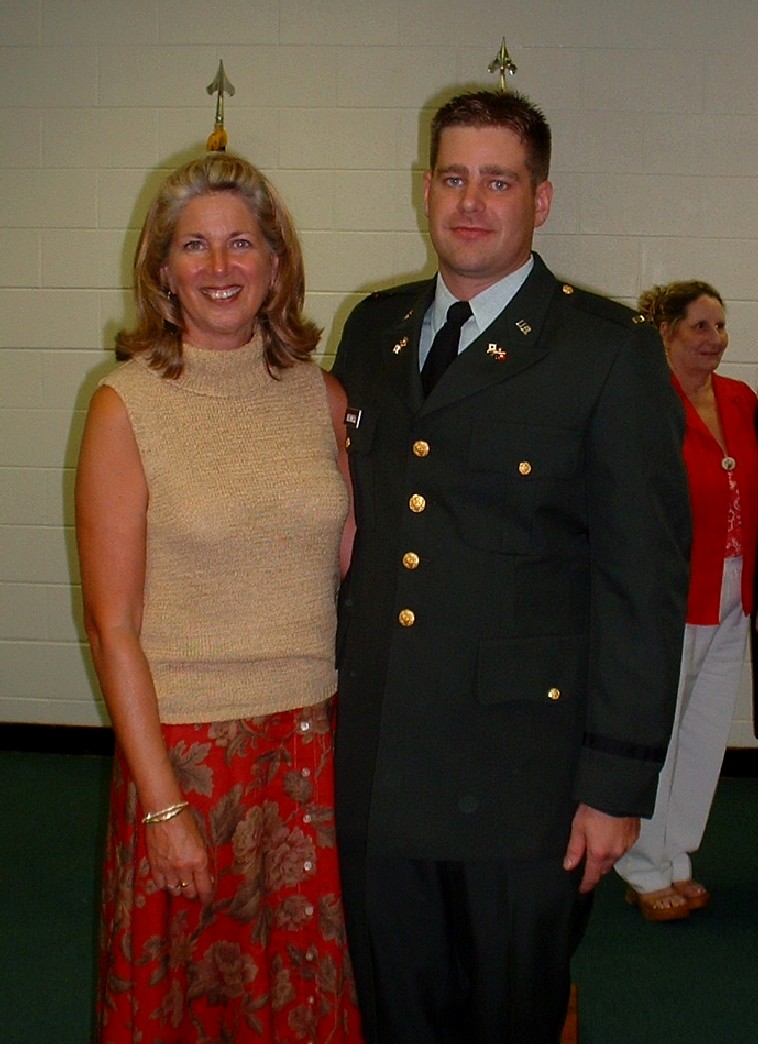 Chris & Richard during commissioning ceremony and graduation, June 2003.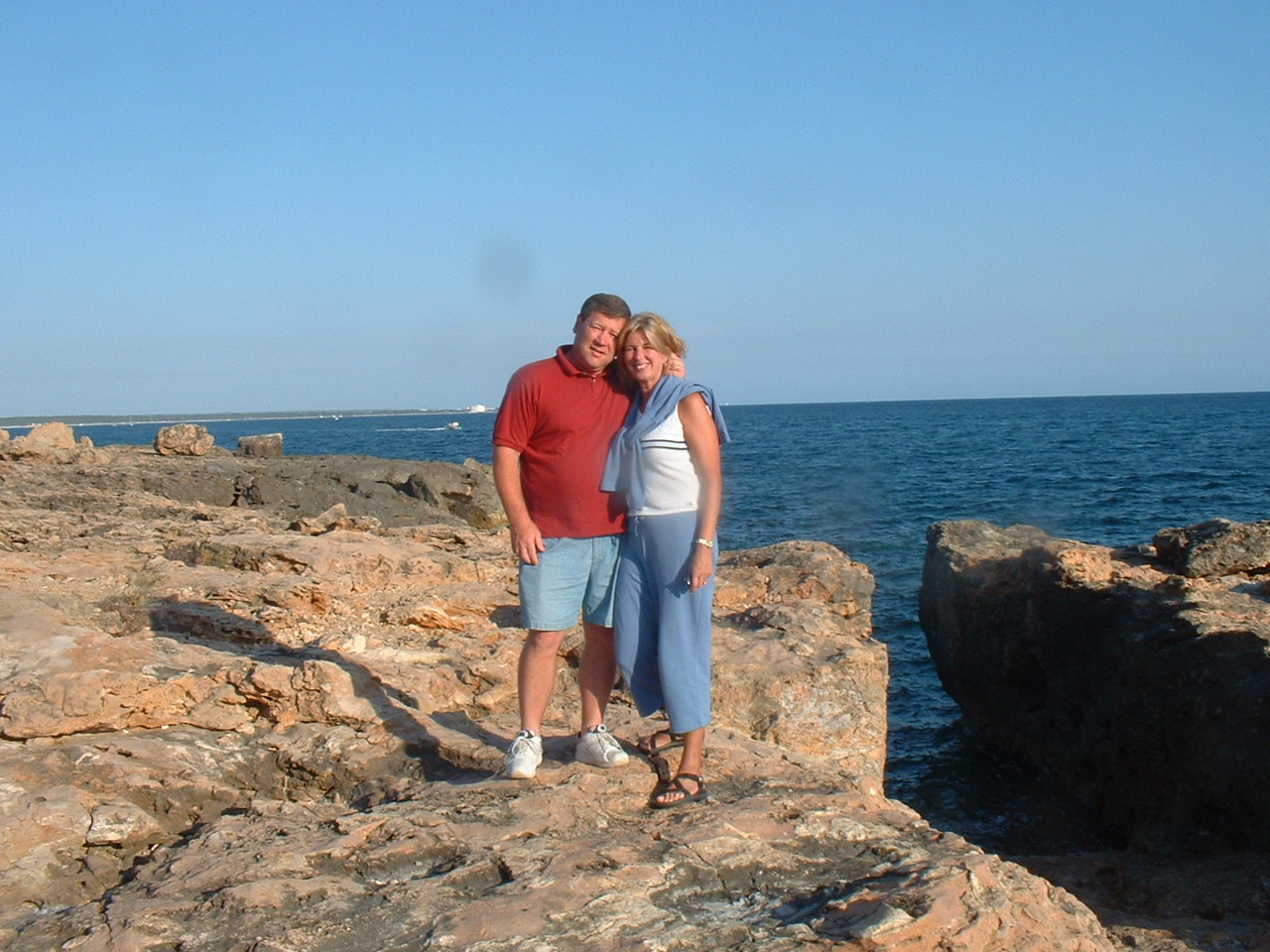 Rich & Chris, July 2004.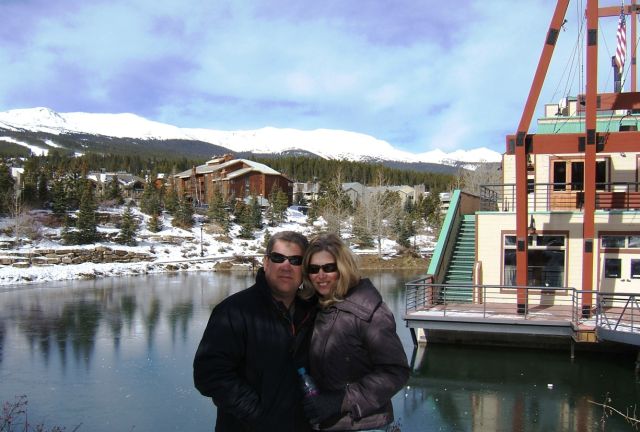 Rich and Chris. Breckenridge, CO. Nov. 06
Copyright © 2006 by Chris Bedwell. All rights reserved.