Petersburg High School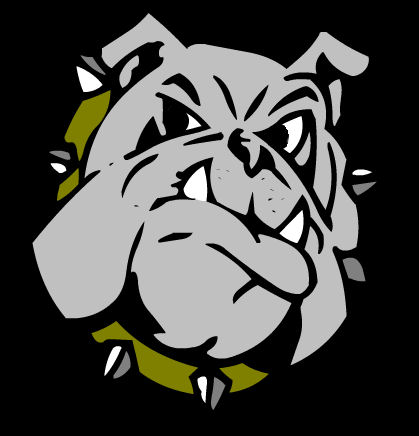 Barbara Scott Kreykenbohm
| | |
| --- | --- |
| Name | Barbara Scott Kreykenbohm |
| Maiden Name | Barbara Ann Scott |
| Spouse's Name | Bill Kreykenbohm |
| Spouse's Maiden Name | N/A |
| Children | Janine and Lee - over 40 |
| Current Home | Falls Church, Virginia |
| E-mail Address | |
| Home Page | |
| Graduating Class | 1957 |
WHAT I'VE BEEN DOING SINCE HIGH SCHOOL
Barbara Scott Kreykenbohm retired September 30, 2005 after completing B.S. and M.S. degrees in chemistry at the University of Alabama in Huntsville, teaching physics at Grissom High School in Huntsville for 3 years, and working 30 years on various projects at NASA Marshall Space Flight Center and NASA Headquarters. In 1983 she was temporarily assigned to NASA Headquarters as part of the original design team for the Space Station. The following year she transferred permanently to NASA Headquarters in Washington, living in nearby Falls Church, Virginia and commuting daily on the Washington Metro train system. In Washington she met and married William (Bill) Kreykenbohm of Hagerstown, Maryland who works in information technology for the General Services Administration. During her NASA years, Barbara had interesting special assignments: as a Brookings fellow she worked as a congressional staffer, first for Senator Maria Cantwell and then for Congressman Bart Gordon; as a part of an executive development assignment she spent several months working for the European Space Agency in Toulouse, France.

Barbara was the first of the five children of Martha and James Fowler Scott to graduate from PHS. Larry, Ray, Cecil and Kathy followed. Kathy was a member of the last class at PHS.

Her children (first marriage to Robert Askins of Fayetteville) are Janine Askins and Robert Leland (Lee) Askins. Janine lives nearby in Germantown, Maryland with her husband, Dr. Tim Fritz, from Indiana; both work in scientific research at the National Institutes of Health. Lee is married to ALaura Pyle of Huntsville and, although he is still a Chrysler employee, his passion is building. He designed and built his current home near Ardmore, Tennessee, and is always adding to it -- this year a sun room.

Barbara is finding retirement to be much more wonderful than she ever imagined. It is the time to do and learn all the things she did not do while concentrating on her work for NASA. She is taking non-credit courses in subjects including art, literature, and philosophy, doing volunteer work for the Democratic Party, and enthusiastically supporting the new Washington Nationals baseball team. Travel remains a primary passion which she and Bill will continue, and expand, in retirement years. They have established a web site www.bktravels.com to share travel photographs and experiences.

Returning to PHS has always been a treat, renewing old acquaintances and meeting new Petersburg people. Going inside the school a couple of years ago was a special treat. At one visit, Mr. Sanders was shocked to hear Barbara recite by heart a poem, "Flower in the Crannied Wall" that he taught his PHS English class many, many years ago. The small (23?) class of 1957 has retained close ties, thanks to the diligent work of several people, especially Laurece Burgett and Daisy Jobe. A picture of the June, 2002 class party, hosted by Daisy, will be posted on this site. It is very sad to report that Laurece, in the center of the picture, died about two years after that event. The rest of us will continue to meet periodically, partially as a tribute to Laurece.

Copyright © 2006 by Chris Bedwell. All rights reserved.